THE COLLABORATORS FOR TRANSFORMING EDUCATION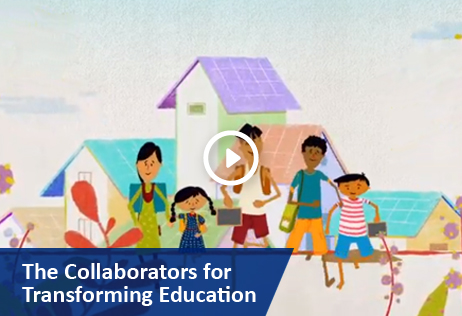 The Collaborators is a coalition, conceived and anchored by EdelGive Foundation with Government of Maharashtra (GoM), non-profit organisations and diverse funding partners to improve the quality of education as envisaged under GoM's Quality Education Programme (QEP) for 4.4 million children attending primary and upper primary government schools.
The programme was launched in 2016 to support GoM in addressing persistent gaps in learning outcomes of children in government schools. With a modest beginning in 4 of 36 districts in Maharashtra, The Collaborators has since expanded to 7 districts, with 7 funders and 3 Non-profit organisations (NPOs), reaching over 1.4 million children in 4 years.
The Collaborators has a robust programme model, with a three-phased intervention (blocks to districts to state), focused on:
Enhancement in learning outcomes of children

Building stakeholders' capacities and engineering process improvements 

Community engagement for strengthening demand for quality education
Phase 1 focuses on school-level improvements to elevate learning outcomes with innovative result-oriented processes. Phase 2 targets at building the leadership abilities of education functionaries at district, block and cluster level, as well as activating community engagement for accountability. Phase 3 will aid faster coverage of new districts by working with State policymakers to strengthen intra-system communication and collaboration and advocate structural reforms to strengthen impact and facilitate easy policy execution.
Furthermore, the Government of Maharashtra has signed an MoU with EdelGive Foundation for the next five years with the provision to expand to all districts of Maharashtra.
The Collaborators programme has also been recognised -
As one of the most important Public Private Partnership (PPP) in Maharashtra: The coalition has earned the Government of India's recognition for being among the best practices in CSR, and has been presented by Government of Maharashtra to the Government of India, World Bank and UNICEF.
Appreciated by the Department of School Education and Sports (DSES) for strengthening of Shikshan Parishad (monthly educational gathering of teachers at the Cluster level) and School Management Committees (SMCs) 
Featured on Government's Shagun portal (a national level repository)
By 2035, The Collaborators programme plans to cover all 36 districts, build capacity of 2,417,198 teachers and 10,000 government functionaries and benefit around 4.4 million children in 61,024 schools of Maharashtra.
7th Steering Committee Meeting of The Collaborators for Transforming Education programme
At the 7th Steering Committee Meeting of The Collaborators programme, government stakeholders from 6 districts of Maharashtra reviewed the programme in presence of Additional Chief Secretary, Smt. Vandana Krishna; Commissioner for Education, Shri Vishal Solanki; Director of MSCERT, Shri Dinkar Patil; Director of Primary Education, Shri Dattaray Jagtap; Deputy Secretary, Shri Sushil Khodwekar; Deputy Secretary, Shri Rajendra Pawar and CEO of Zila Parishad Solapur Shri Prakash T Vyachal. The DIECPD Principals from across the states and our implementing partners Kaivalya Education Foundation and Gyan Prakash Foundation were also a part of the convening. The Collaborators programme was very well received and the committee came to a consensus to further scale it across the state of Maharashtra.
EdelGive celebrates 3 years of The Collaborators for Transforming Education programme
The Collaborators for Transforming Education's meet was organised to discuss and celebrate the learnings and achievements of the three years of the programme. Both the implementing partners, Gyan Prakash Foundation and Kaivalya Education Foundation shared how the School Transformation Programme (STP) has successfully achieved its objectives and is now moving towards Phase II i.e., the District Transformation Programme (DTP), that will bring about a sustainable change in the education system.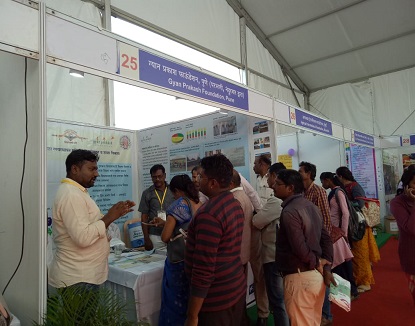 EdelGive participated in Shikashanachi Wari
EdelGive participated in Shikashanachi Wari, a state government initiative where exhibition of innovative practices for quality education is organised across the state at different locations every year. This year the exhibition was organized at five different locations namely Mumbai, Kolhapur, Wardha, Nanded and Jalgaon between November '18 to February '19. Almost 2500 people visited EdelGive's stall in all locations and appreciated the good and sustainable model for system strengthening.
EdelGive celebrates the power of Collaborators in Transforming Education in Maharashtra
EdelGive Foundation held the Collaboration for Transforming Education event to showcase the progress and achievements achieved over the past 2 years. State Education Minister Shri. Vinod Tawde also graced the event with his presence to encourage this initiative. Phase I of the Coalition has resulted in -
Improvement in the average learning outcomes of students
Students scoring above the National & State Average in Mathematics and Language (NAS 2018)
Reduction in the drop-out of students from schools that happens due to seasonal migration every year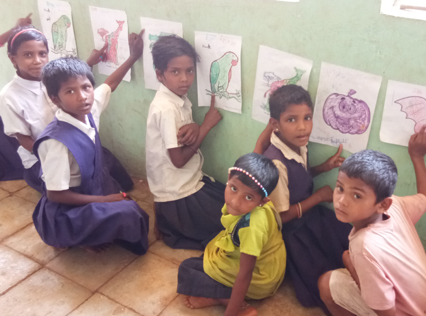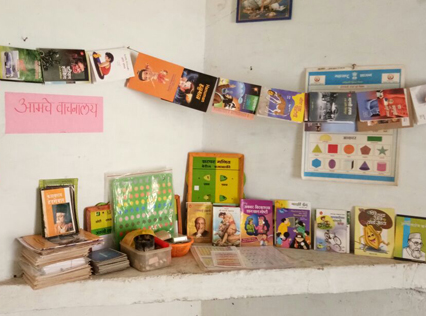 EdelGive Foundation has taken a huge step towards strengthening the system by partnering with the Government which has resulted in high outcomes
Shri. Vinod Tawde
Ex. State Education Minster, Maharashtra
Such a collaborative work where in all key stakeholders work together to bring in change is perhaps the best way forward towards a more equitable society
Bharat Sheth
Dy. Chairman & MD, Great Eastern Shipping
The Coalition has led to steady and incremental gains in the learning level outcomes of children in the target areas. Join the movement.
Shri. Nand Kumar (I.A.S.)
Ex. Principal Secretary (School Education), Government of Maharashtra
Taken up as a pilot intervention with the Government, EdelGive Foundation's intention was to strengthen the existing machinery with the help of Government and other notable partners. This endeavor has led to significant improvement in not just the learning outcomes of children but has also led to improved teaching methodology, better community understanding of the importance of education and involvement of community as a whole in ensuring last mile delivery of education. Looking at the results, we feel encouraged to scale it up as much as possible
Dr. (Smt.) Vandana Krishna
Additional Chief Secretary, Department of School Education and Sports, Government of Maharashtra
For any type of work, one needs to be inspired. I have been inspired by the program and the work the Collaborators are doing. There have been so many Shiksha Parishad and TLM workshops organized and getting a specific mention for me and my school was really inspiring. This encouragement has helped us gain more energy towards our cause
Mr. Rajendra Shinde
Assistant Teacher, Karjawala, Parbhani , Maharashtra
The program, Collaborators for Transforming Education has helped me in evaluating the gaps in the competencies of each child. They have guided me in the process of developing learning material as per the level of the individual student.
Mrs. Marathe
Teacher, Zila Parishad School, Dhamdod, Nandurbar, Maharashtra
Previous
Next