EVENTS
EdelGive is committed to contributing to knowledge available on CSR in the Indian space. We are working with a range of partners to develop papers and publications, to host events and workshops, as well as to participate in various forums to build information, show case exemplary work by visionaries in the field, and share expertise and insights gained from direct on field experiences.
Using Technology to build grassroots leadership for Women Empowerment
The session brought together representatives from the business and philanthropy to deliberate on Using Technology to build grassroots leadership for Women Empowerment. The session concluded with a consensus that one shouldn't be deterministic about technology and that as long as its "appropriateness" is contextual, its existence and sustenance community-owned, and its adoption steered by women themselves; it has high potential to change the narrative of women empowerment at the grassroots.
Capacity Building: Critical Enabler of Social Development Programmes
The Bridgespan Group and EdelGive Foundation hosted At The Same Table™ in Mumbai, where organisations shared their insights on the value of strategising and supporting capacity building as a critical enabler of social development programmes. Traditionally, funders have been investing in program delivery and services, while the underpinnings of those programs—organisational capabilities and financial health—are mostly neglected. The participants agreed that investing in capacity building of organisations enables them to create efficiency in their programme creation and delivery and build sustainability of the organisation as it continues to grow.
Collaboration in Education – Pune
EdelGive hosted its first At The Same Table in Pune, the 16th edition which brought light to the ways and means to achieve large scale sustainable improvement in the education system through Collective accountability for improvement in education. The conversation stemmed from the insights shared by Gyan Prakash Foundation (GPF) on transforming prevalent primary education system in Maharashtra by improving the existing rural Government education system and then creating sustainability through community participation and ownership.
Developing Grassroot Leadership as the Vehicle of Empowerment and Change in Society
ATST, Mumbai: It was jointly curated by Azim Premji Philanthropic Initiatives (APPI) and EdelGive Foundation. Characteristics that help identify potential leaders, such as the ability to put community good before self-good, individual risk taking ability, being well informed, and the ability and will to challenge paradigms were discussed.
Key thoughts and learnings from At The Same Table:
Denied right is taking away a right
Every person is a potential leader if given the right opportunity
Learning by doing
Staying power is consistency to think, feel, say and do
To be able to lead you need: to focus on the power within; to power with (other people); and the power to (change).
Women Empowerment
ATST, Mumbai: In this edition of ATST, two grassroots NGOs talked about adopting approaches on opposite ends of the spectrum while addressing the common goal of empowering women.
The contrast between Samaritan Help Mission who has identified the 'family' as the crucible of change, empowering women financially to enable them not only to make better economic decisions but also make active reproductive choices and become aware of their social rights and AALI who emphasizes access to Rights and Justice using the law with a collaborative yet at times confrontational approach was very interesting. Their work is a storehouse of great courage and resolve.
Therefore, as responsible funders we need to balance our investments and support both approaches to influence systemic change given that they complement each other.
EDGE 2020
EdelGive Foundation's annual conference EDGE 2020 set out to find answers for some urgent questions, for issues that disproportionately affect marginal sections of society, particularly migrant workers, children and women. Centered around the theme of 'Hope', EDGE 2020 brought to the forefront stories of human resilience, grit and compassion that have impacted the deepest levels. What were the hurdles that the intermission posed? What was the response from individuals and organisations at the frontline? And what next? It brought together primary stakeholders, corporates, NGOs and Foundations who explored first-hand accounts of the migrants' crisis, learning loss and struggles faced by women, and deliberated on the difficult but warranted, rebuilding journey before us.
Watch all the discussions here.
EDGE 2019
EDGE 2019 left us feeling enriched, inspired, and humbled by the conversations surrounding 'The Power of One'. A recognition of how one person, one thought, or one solution has enabled change for a thousand others. The Power of One highlighted stories that remind us that even the smallest shift of the needle is significant. Like every year, EDGE has been designed as a collaborative platform to connect the funding fraternity with exceptional grassroots organizations.
Click here to view highlights.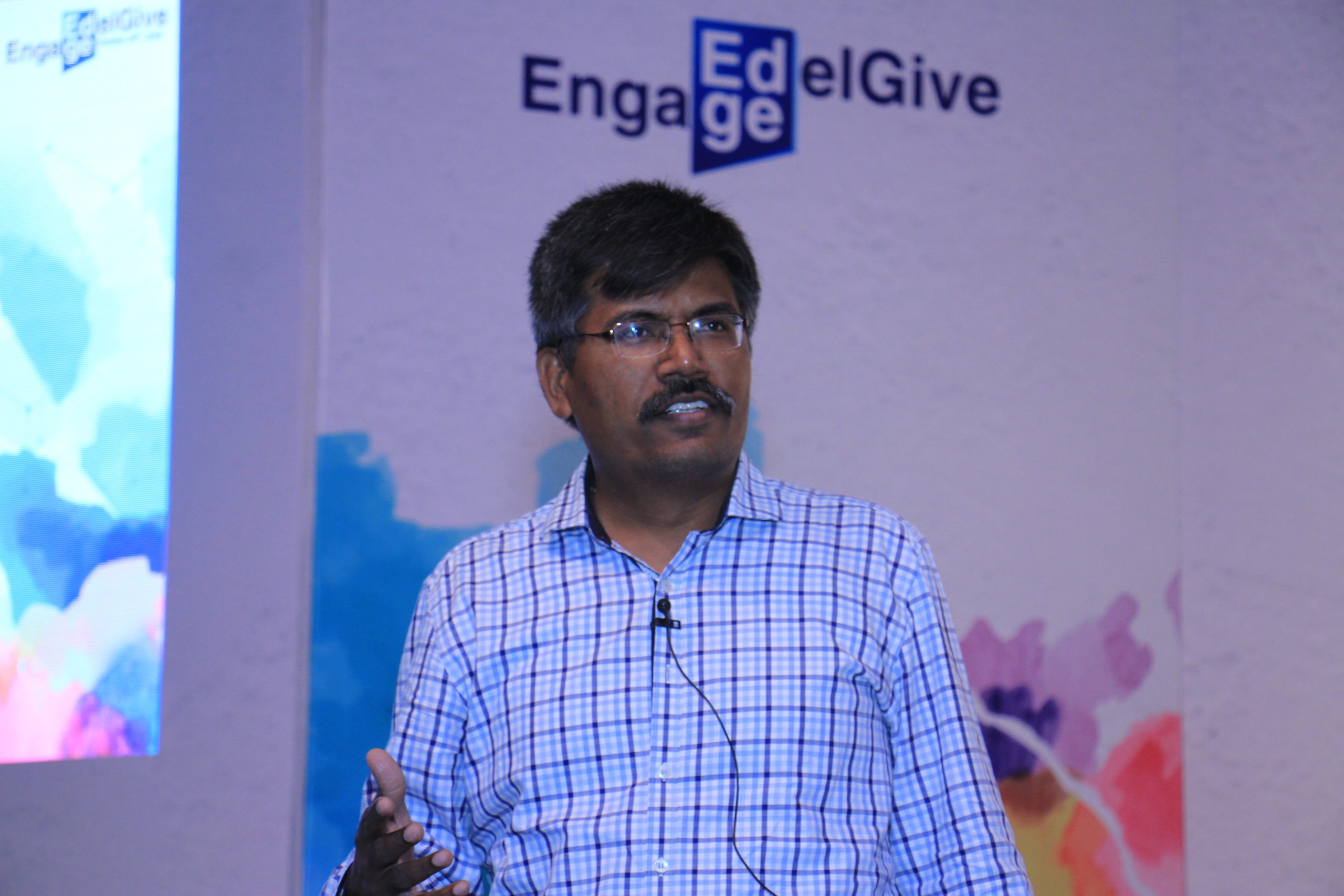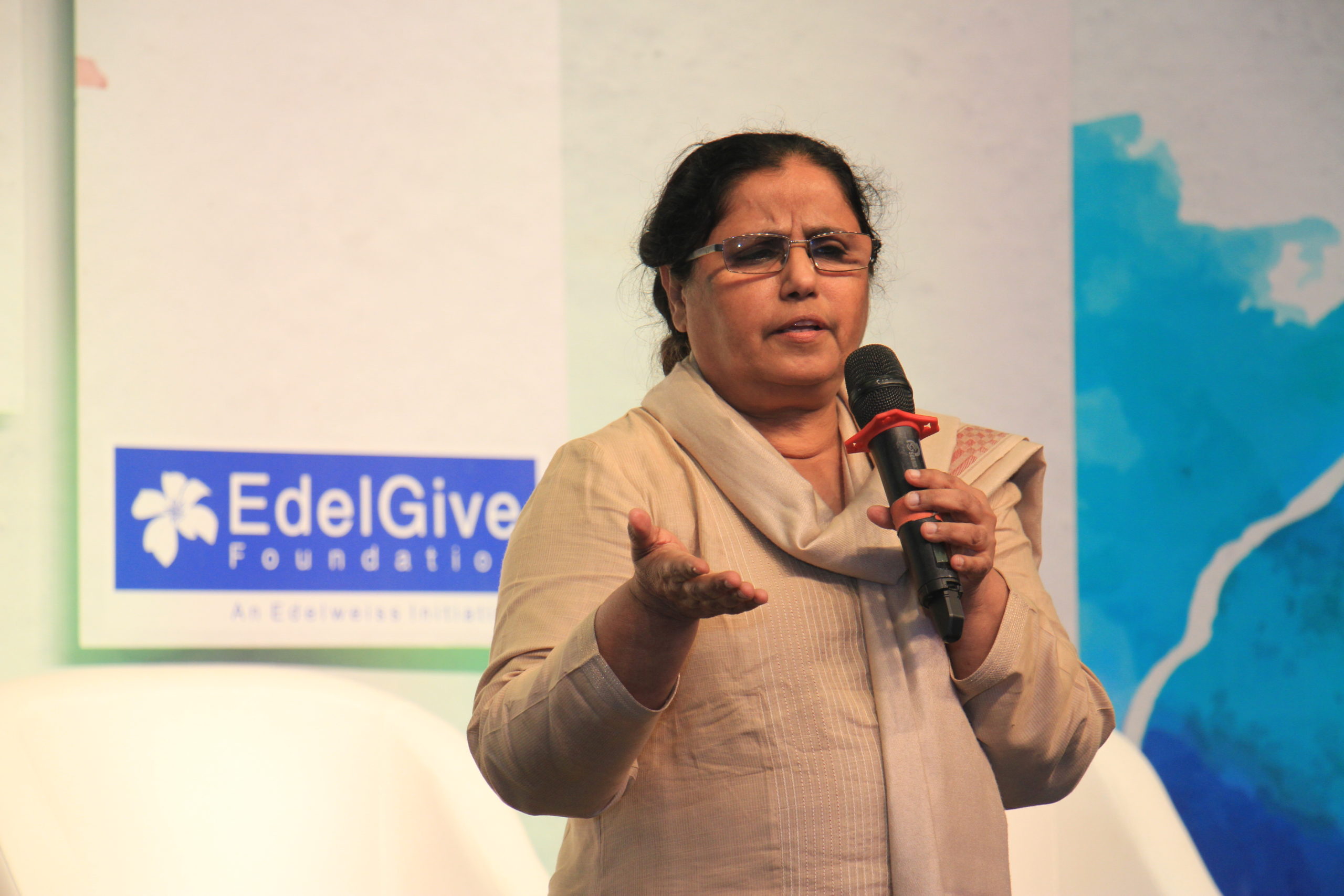 EDGE 2018
On October 24th, EdelGive Foundation, the philanthropic arm of Edelweiss Group of companies flagged off its annual conference, EDGE, on the theme Leadership – A key vector for change. The event brought together the funding fraternity and the NGOs on a common engagement platform and facilitated conversations on fostering partnerships for collective impact.
Click here to view highlights.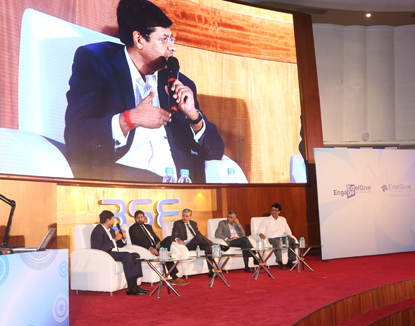 EDGE 2017
EDGE 2017 focused on very eminent people from the corporate and the NGO sector, sharing their stories, experience and expertise in co-developing solutions for sustainable development growth.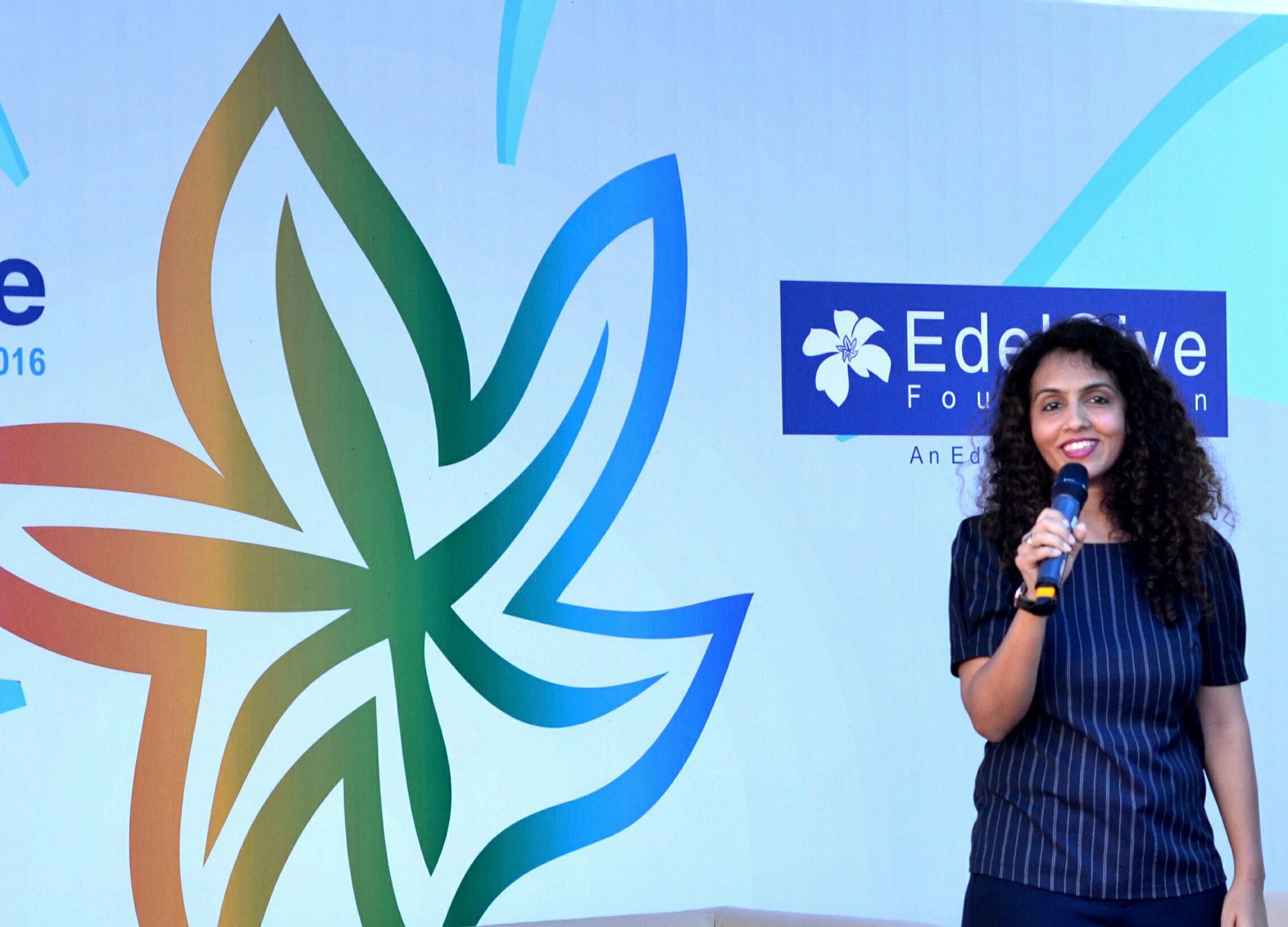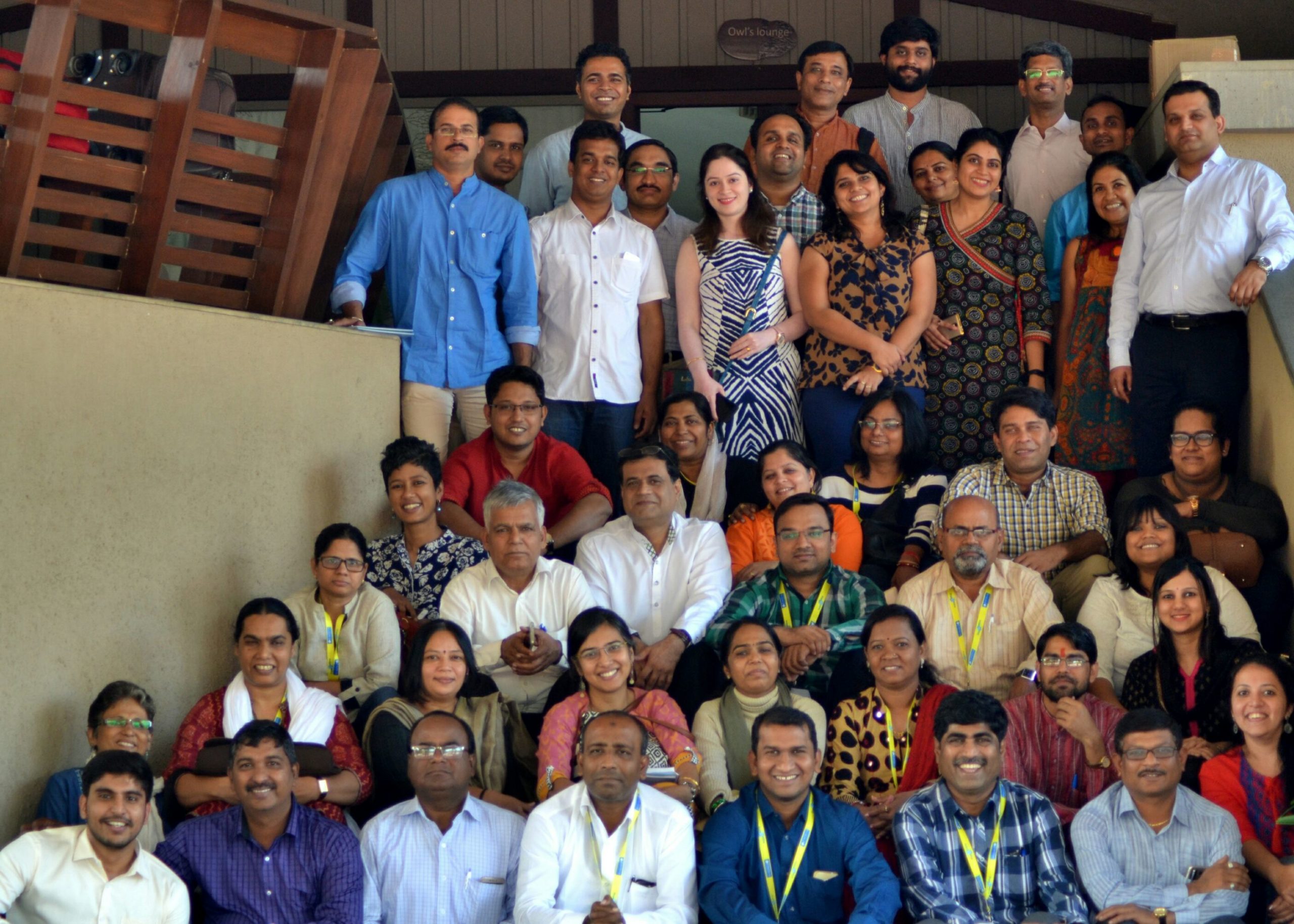 EDGE 2016
The fifth edition of our forum EDGE- EdelGive Engage was centered on the theme of Why Collaborations Do Not Work. A part of the two days was dedicated to enable interactions between donors and NGOs from across the country through breakout sessions. Additionally, one day was devoted to knowledge sessions for all NGOs that are part of the event.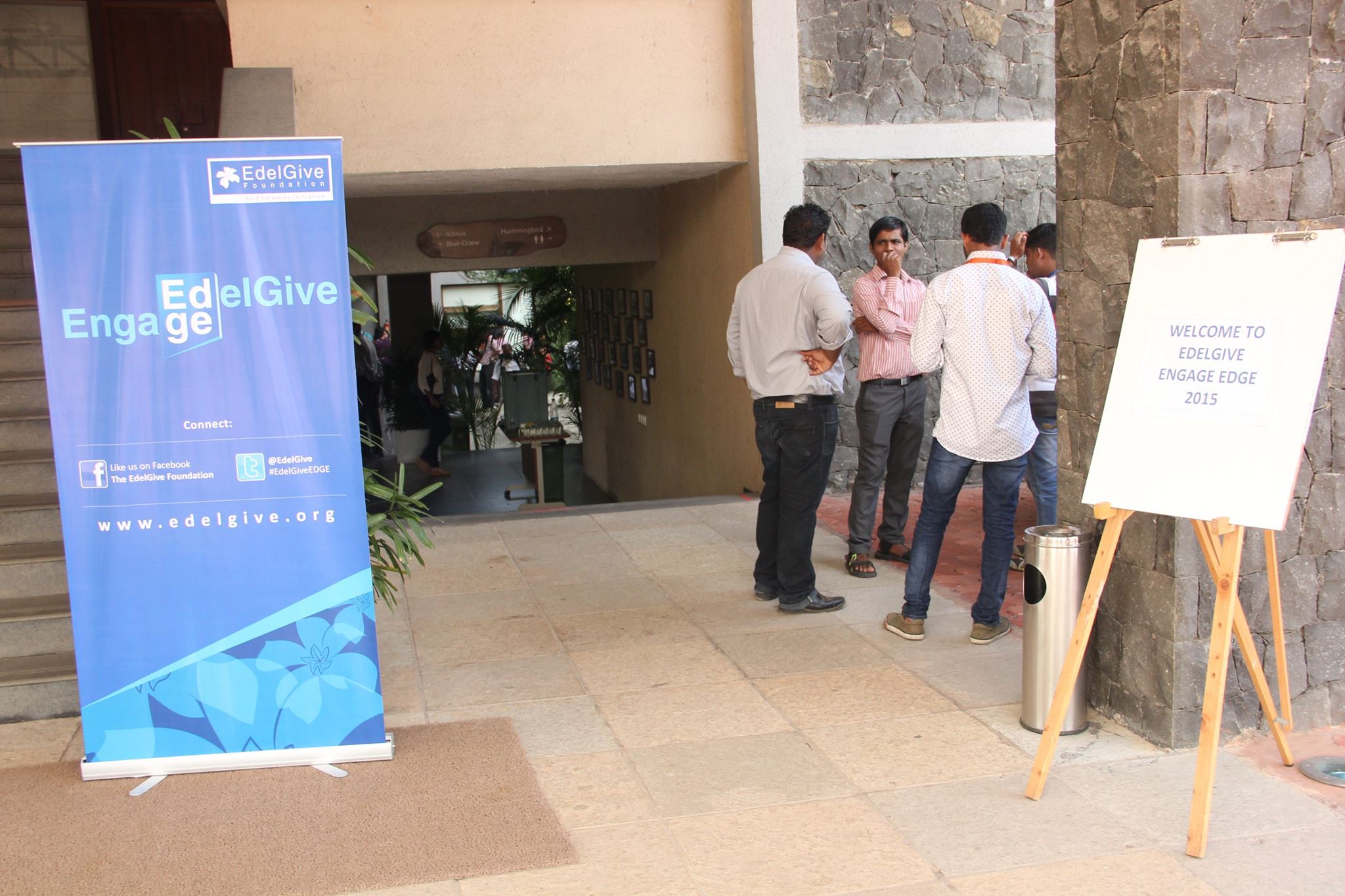 EDGE 2015
EDGE is a journey of collaborative philanthropy with participation from exceptional grassroot organizations, corporate, philanthropist and social development experts. This engagement platform attempts to understand the challenges faced by our partners and hence facilitate discussion, insights sharing in the true spirit of collaboration.
USA-India-Israel Excellence Summit
Vidya Shah joined the USA-India-Israel Excellence Summit to discuss India and Israel's shared values in education, innovation, social services, and more.
UdyamStree: Launch of A Landscape Study on Women Entrepreneurship
Shri Ram Mohan Mishra, Secretary of Ministry of Women & Child Development, Government of India, launched the report on 'A Landscape Study on Women Entrepreneurship'. The event featured two panel discussions to deliberate on how can women entrepreneurs make a mark in the MSME sector, how can Government schemes and policies be better harnessed by existing and potential women entrepreneurs, and how can gender disparity be addressed through the lens of #WomenEntrepreneurship.
We were delighted to have Shri Amitabh Kant, CEO, NITI Aayog grace the launch event of "Landscape Study on Women Entrepreneurship".
Social Enterprise: Creating Conducive Ecosystem by EdelGive and FICCI
EdelGive Foundation curated the event in partnership with the Federation of Indian Chambers of Commerce & Industry (FICCI) Aditya Birla CSR Centre For Excellence, to understand the ecosystem and challenges of Social Enterprises in India.
Pay-What-It-Takes-Philanthropy for a Stronger Social Sector by India Leaders for Social Sector - ILSS
Naghma Mulla focussed on the process and potential of the Pay-What-It-Takes India Initiative, offering us an inside view of the transformative collaboration and what it may mean for the country's funding landscape. Watch the session here.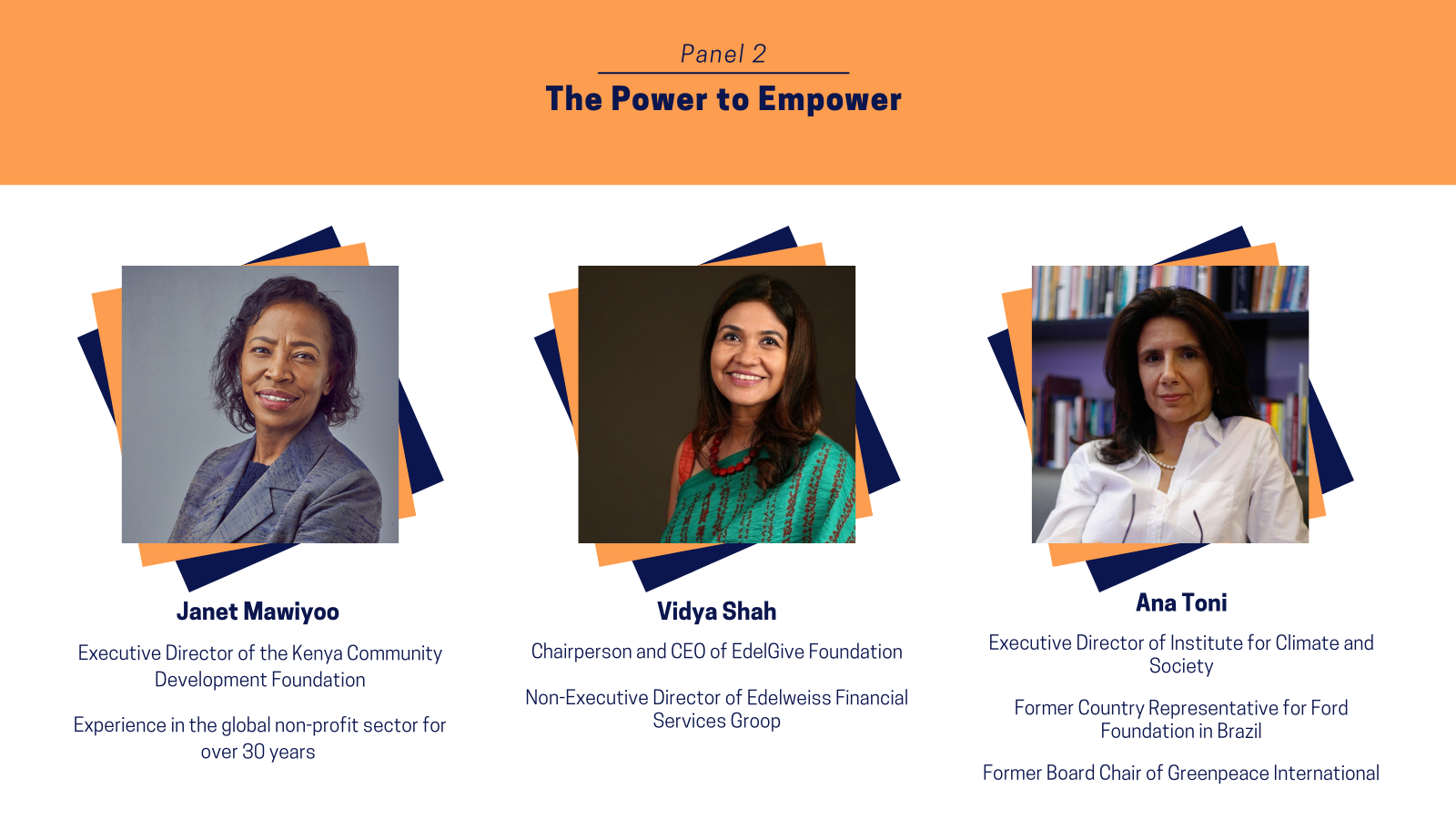 New Power Webinar: WINGS and Leping Social Entrepreneur Foundation
Vidya Shah deliberated on China and its impact on philanthropy across the world, alongside Janet Mawiyoo and Ana Toni at the WINGS and Leping Social Entrepreneur Foundation webinar on 'New Power'.
#DPW2021 Live - Pay What It Takes Philanthropy: Building Stronger and More Resilient NGOs
Vidya Shah joined the Pay What it Takes panel to deliberate on building stronger and more resilient NGOs.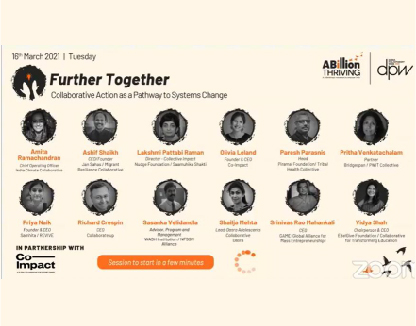 #DPW2021 Live - Further Together: Collaborative Action as a Pathway to Systems Change
Vidya Shah joined Dasra Philanthropy Week and discussed the challenges and opportunities for collaboratives in India and ways in which they can enhance their impact.
Link: https://fb.watch/4k7d-vkWAu/
4th Gender Equality Summit 2021
Naghma Mulla was in conversation with Anjali Makhija, Madhura DasGupta Sinha Shaili Chopra and Siddharth Vaze as they deliberate on 'Reconfiguring gender solutions' at the 4th Gender Equality Summit 2021.
ARTHAN: Women in Leadership - Shaping the Future
"1% of women are reported to have benefitted from any Govt. yojna/scheme, because only 11% women (in India) are even aware of any schemes."
Naghma Mulla, President and COO, EdelGive Foundation highlighted the need for collective action to support women during the Women In Leadership Forum with Arthan.
Naghma Mulla: LIVE on One Future Collective's Instagram Handle
Tokenistic empowerment to tangible empowerment. This #InternationalWomensDay, Naghma Mulla (@justnaghma) took over OFC's - @onefuturecollective Instagram handle to share unedited insights and lessons throughout the day on the topic 'Understanding Empowerment Beyond The Word'.
Governance Now: Women Entrepreneurship & Leadership in India
"The ecosystem has been crafted by Men, for Men. It hasn't been designed for a diverse group that includes women in the system." Naghma Mulla highlighted the need for creating safe spaces for women to speak out, during a panel discussion on 'Encouraging Women Entrepreneurship and Leadership in India' for Governance Now, alongside a group of inspiring women leaders.
Sexism and the Online Publics Webinar Series
IT for Change, in partnership with EdelGive Foundation and International Development Research Centre, Canada (IDRC), in its first session of their 3-part webinar series on Sexism and The Online Publics, discussed the constitutional case against sexist speech, and how we define the boundaries of free speech.
15th National Convention by Global Compact Network India
Naghma Mulla spoke at the Concurrent Session II of #GCNIConvention2021 on the topic "Self-Reliant and Sustainable India: Opportunities to revitalize and grow 12 priority sectors.
Changelooms Leadership ADDA-V
Naghma Mulla deliberated on the theme, 'From Leadership to Thrival: Investing in Relationships' in the discussion organised by Pravah.
The Transformers Season 2 by PRADAN
Vidya Shah in conversation with Sudhir Sahni, Director- Partnerships at Pradan as they discuss her journey, EdelGive's work and the importance of collaboration on Season 2 of #TheTransformers.
RISE World Summit 2021
Vidya Shah joined RISE World Summit 2021 as a plenary speaker at the RISE World Summit organized by RISE Infinity Foundation in collaboration with Idobro Impact Solutions.
Social Fest by Abhyuday, IIT Bombay
Ahmad Bari, Senior Portfolio Manager- Women Empowerment from team EdelGive in conversation with Riddhi Shah engaged in a discussion to deliberate how women entrepreneurship can help resolve some of the most pressing challenges faced by women.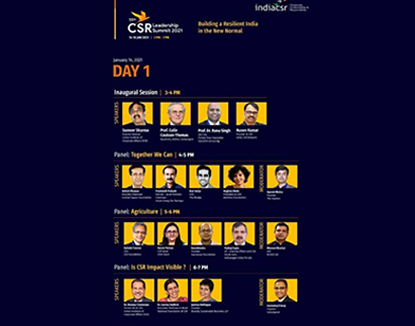 11th India CSR Leadership Summit 2021
Naghma Mulla spoke as a part of the Panel, 'Together We Can' emphasizing the importance of collaboration in enabling social change.
Linkages between masculinities, national policies and #SDG5 by UNESCO
Aishwarya A, Senior Manager, Partnerships at EdelGive was part of the panel on Linkages between masculinities, national policies and SDG5 (gender equality) at the Partners' Dialogue on Masculinities and Gender Equality held by UNESCO New Delhi Office. She highlighted the issue of enterprises viewing gender equality programmes as 'risky' ventures.
Sankalp Forum Global Summit 2019
Vidya Shah moderated the session on 'Wealth Creation for Rural Women – Investing for Inclusion' at the Sankalp Forum Global Summit 2019, Mumbai. Panellists on the session included Chetna Gala Sinha, Founder, Mann Deshi Foundation, Vanita Pise, CEO of Mann Deshi Kisan Producer Company, Surekha Marandi, Retired Executive Director, RBI and Jayshree Vyas, Director, SEWA.
Launch of EdelGive Hurun India Philanthropy List and Report 2019
Vidya Shah and Anas Rahman Junaid from Hurun Report India jointly launched the EdelGive Hurun India Philanthropy List 2019. The objective of the list is to understand philanthropic giving in the country from a data and evidence point of view. The report highlights the Top 100 most generous individuals of the country based on the cumulative contributions between 1st April 2018 to 31st March 2019.
Bloomberg Equality Summit
Rashesh Shah, Chairman & CEO, Edelweiss Group, acknowledged with the He for She pin by United Nations for showing exemplary support to the cause of women empowerment. He shares this moment with 4 other exemplary leaders - Amit Chandra, Managing Director, Bain Capital, CP Gurnani, MD & CEO, Tech Mahindra, Sanjiv Mehta, Chairman & MD, Unilever, Sudhanshu Vats, CEO & MD, Viacom18 Media Pvt. Ltd.
IIT-IIT Roadshow
Vidya Shah talked about how as funders or capacity building supporters we must understand the challenges that organisations might face in achieving this scale at IIT-IIT road show at Bay Area. IIT-IIT (IITians Influencing India's Transformation) is a global IITian movement, which has partnered with 6 social impact programmes to nationally scale them, under the GTNS (Grow to National Scale) initiative.
Indiaspora Global Forum 2019
Vidya Shah in conversation with Arjun Divecha, Head of Emerging Markets Equity and Board Member, GMO talked about how several small to mid-sized Indian do not have the access or ability to showcase their work optimally or fundraise with as much maturity as their larger contemporaries at Indiaspora Global Forum 2019. She further added how challenges for these organisations go beyond fundraising towards capacity building.
Open House with General Insurance Team
Vidya Shah addressed the 120 employees along with the CEO and ExCo's of Edelweiss General Insurance Company Limited. Vidya took everyone through the journey of EdelGive Foundation, and Suleman Safdar briefed the audience about the employee-volunteering plan of EdelGive this year. The Open House ended with Shanai Ghosh, the CEO of GI, launching the '365 days of giving' for taking up 4 more CSR activities, spread across the year.
Vacha Resource Centre Visit by The Influencers
The Influencers group met with the confident and cheery girls of one of our NGO partners, Vacha Resource Centre. The team interacted with the girls at Juhu Galli and Gilbert Hill Centres in Andheri; heard from them about the Social Action Projects they had successfully implemented. Vacha operates Girls Resource Centres in bastis which are safe spaces for girls aged between 10-18 years where they access life skills such as communication, negotiation and English proficiency.
EdelGive and Monk Prayogshala Paper Launch
Practices that increase efficiency, productivity, and impact are vital for any organisation. In that sense, it is also necessary to outline the nature of such practices from a subset of successful organisations in the development sector. To this effect, a series of five papers have been produced by EdelGive Foundation and Monk Prayogshala, documenting how established Best Practices are being interpreted by select non-profits in India.
AVPN Annual Conference 2019
Vidya Shah highlighted the intrinsic importance of a government's involvement in any PPP at the AVPN Annual Conference 2019 panel discussion on Amplifying Impact through Public-Private Collaboration. She further elaborated that The Collaborators for Transforming Education (CTE) was conceived after 2 years of deliberations on the problems faced by the Government of Maharashtra machinery on ground.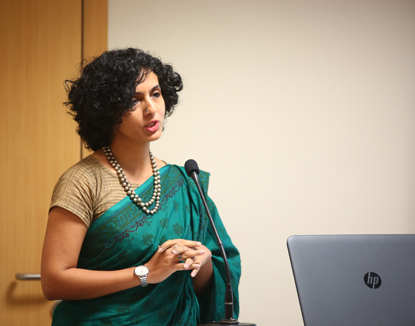 Menstrual Health and the Role of Corporate Social Responsibility
Why is it that a girl is shamed into believing that the power that she holds within herself is to be embarrassed about? While CSR proposals need to be tangible and talk about mechanisms of awareness building, service to access a basic human right should be brought back into the narrative while making a grant. It is high time we call the bias out and reiterate the fact that menstrual health is not a woman's issue. It is a basic Human Right," - Naghma Mulla during the round-table discussion by CSR Advisors in partnership with Wockardt Foundation and Harvard T.H. Chan School of Public Health.
6th Indian Families in Business Conference by Campden Family Connect
Today, business houses and foundations alike have a responsibility, through CSR and philanthropy, to contribute much more towards nation building. Vidya Shah talked about how important is it to find what touches us and what we are passionate about, and use that as the first step towards creating change. She was in conversation with Radhika Gupta, CEO, Edelweiss Asset Management Limited.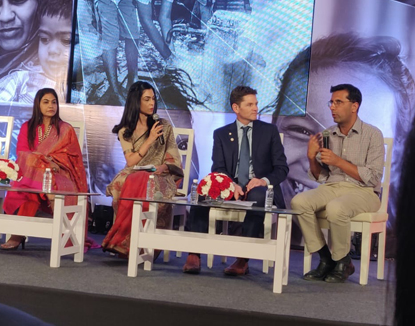 The Role of Philanthropy in India's Human, Social and Economic Progress
At the Aksha panel discussion, Vidya Shah discussed the role of philanthropy in India, and the potential of visionary leadership combined with strategic partnerships, to drive greater social and economic impact. The panel was moderated by Shereen Bahn (Managing Editor, CNBC-TV18), and was also attended by Rodger Voorhies (President, Bill & Melinda Gates Foundation), Amitabh Kant (CEO, Niti Aayog) and Ashish Dhawan (Chairman, Central Square Foundation).
J-PAL South Asia – Gender Sector Launch
Naghma Mulla was a part of a panel discussion on 'Investing in Equality, Empowerment and Agency at Scale. She along with her co-panellists discussed on the current strategies and priorities utilised by the organisations in the field, and the kind of research and solutions that has the potential to attract investment to scale in future.
2nd Annual "Women in Finance" Leadership Summit India, 2019
At the summit, Vidya Shah, CEO, EdelGive Foundation, was invited to speak on the topic "Leading with Purpose", where she addressed the group of women on how the 'sense of purpose' is the biggest driver of happiness and well-being.
She was also conferred with the award in the Guiding category for playing an active role on various Boards, committees, think-tanks and policy Groups.
Kalaari Annual Summit 2019, Bangalore
Kalaari Capital, an early-stage technology-focused venture capital firm hosted a summit that highlights the India opportunity and the impact of start-ups on accelerating our economic objectives. Vidya Shah, CEO was invited to speak at one of panels centred around the role of women empowerment and how women in workforce and entrepreneurship is critical for India's economic aspirations.
Chaupal 2019, Mumbai
Goonj celebrated its 20th year anniversary and dedicated this event, an annual no agenda conversation, to reflect back and share some highlights of their 2 decades journey. Naghma Mulla, COO was part of the panel discussion on "The Power of One" where she spoke on the importance of collaboration to achieve greater impact alongwith other co-panellists, Satyajit Bhatkal, Avinash Das, Ruby Ahluwalia and Ashu Gupta.
ET Women's Forum 2019
Vidya Shah, CEO, EdelGive Foundation, was a part of a panel discussion, "Sheroes of Philanthropy" at the ET Women's Forum in Mumbai where she spoke on how her journey in philanthropy is shaped by her identity as a woman. The panel focussed on the challenges faced by successful female entrepreneurs in the patriarchal society.
Out of the Box 2019
Naghma Mulla, COO EdelGive Foundation, was part of the panel "Driving systemic change in India's social impact sector" organised by Toolbox India in Mumbai. She emphasised on the value of striving for unified, combined efforts from organisations to scale overall impact. The session also saw discussion on the role of the government, public policies and community engagement to drive systemic change.
OECD netFWD Gender Working Group, Paris
The Gender Working Group brought together members of netFWD working on gender equality, and a few selected foundations and experts, in order to discuss how philanthropy can help challenge gender norms and empower women to achieve SDG5. Naghma Mulla, COO was part of the panel: "Unlocking barriers to women's economic empowerment: the case of unpaid care work" to discuss how women use their time and what can impact its distribution such as public services, social protection, infrastructure (and mobility) and shared responsibility in the household.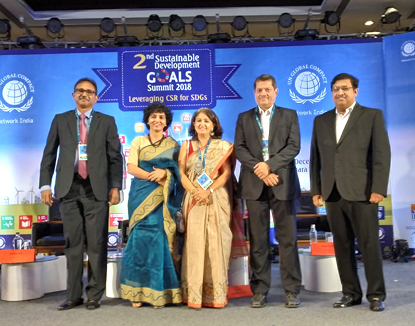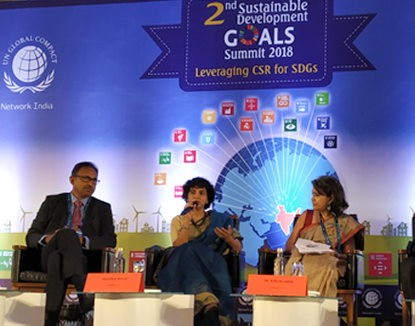 2nd Sustainable Development Goals Summit 2018
UN Global Compact Network India organized its 2nd SDGs Summit on the crucial theme of "Leveraging Corporate Social Responsibility (CSR) for SDGs" to provide a platform for insightful discussion on how CSR can be integrated with the SDGs. Naghma Mulla, COO was part of the panel discussion on "Strategic Financing on SDG's" where she spoke about the absence of partnerships and the need to tap into collaboration among small and mid-size foundations.
AVPN India Summit 2018
EdelGive COO, Naghma Mulla was part of the interactive showcase on Policy Initiatives at the AVPN India Summit 2018. AVPN held their 1st India Policy Forum, a half-day forum and workshop along the themes of Education, Livelihoods & Nutrition. They also launched the Asia Policy Forum Exchange (APFx) - an interactive, digital platform that showcases curated policy-driven initiatives with actionable opportunities for the social investment community to participate in.
Vidya Shah at Singapore Annual Forum 2018
Vidya Shah, CEO, EdelGive Foundation, was a part of a panel discussion on "Why Diversity Matters" at the AIMA Singapore Annual Forum. The panel discussed the importance of having a robust dialogue about the successes, opportunities, and challenges of Diversity in the workplace including how far we have progressed in integrating women in the financial workplace, the initiatives that are working and how we can further empower women in the workplace.
EdelGive celebrates the power of Collaborators in Transforming Education in Maharashtra
EdelGive Foundation held the Collaboration for Transforming Education event to showcase the progress and achievements achieved over the past 2 years. State Education Minister Shri. Vinod Tawde also graced the event with his presence to encourage this initiative. Phase I of the Coalition has resulted in -
Improvement in the average learning outcomes of students
Students scoring above the National & State Average in Mathematics and Language (NAS 2018)
Reduction in the drop-out of students from schools that happens due to seasonal migration every year
India-UK Leadership Conclave
The British Asian Trust invited Vidya Shah to be a panellist at a high profile and influential event at the centre of UK-India Week. One of the main events within the Conclave, entitled "Multiply your social impact in India", Vidya was joined by business leaders, entrepreneurs, CSR leaders and other key British Asian Trust supporters.
Emerging Investment Ideas - Edelweiss Global Wealth and Asset Management Investor's Theme Day 2018Emerging Investment Ideas - Edelweiss Global Wealth and Asset Management Investor's Theme Day 2018
EdelGive COO, Naghma Mulla addressed a gathering on Emerging Investment Ideas - Edelweiss Global Wealth and Asset Management Investor's Theme Day 2018, at Taj Santacruz. The conversation elicited great interest on the operations aspects of philanthropy.
AVPN 2018, Singapore
EdelGive Foundation was additionally invited on the panel of 'Innovations in Collaborative Funding'. The session brought together experts on innovative funding models to explore the pros and cons of each constellation with focus on sustaining social impact and scale of the funded SPOs. It examined giving circles and collective impact across India, South East Asia and Hong Kong.
AVPN 2018, Singapore
The Conference opened with a plenary on Accelerating Women's Empowerment where a diverse panel shared their experiences and initiatives related to streamlining gender in programs and the challenges faced by women globally. This esteemed panel was moderated by Vidya shah, CEO, EdelGive Foundation, who opened with how issues surrounding gender equity and accelerating women's empowerment are at the front and centre to EdelGive's work.
GSIF - When Corporates Collaborate
Rashesh Shah, Edelweiss Group & Amit Chandra, Bain Capital Ventures at the GSIF Event – When Corporates Collaborate. GSIF is a yearlong fellowship program, jointly managed and implemented by Genpact and Edelweiss. It deploys process excellence experts to work on high impact projects to bring systemic change in the development sector. The event showcased the power of partnership between two or more entities, who uses their collective strength to achieve a larger sustainable impact.
Round Table Conference, Rockefeller Foundation
Vidya Shah, CEO, EdelGive Foundation, attended the round table with Rockefeller Foundation & Partners
TOI Global Sports Business Show
Naghma Mulla, COO-EdelGive Foundation, speaking at TOI Global Sports Business Show
AVPN Conference, Bangkok
Collaborating for Impact at Leading the panel on two discussions at AVPN's annual conference in Bangkok with the theme "Collaborating for Impact" to reflect the importance of partnership across sectors, Naghma Mulla, COO, EdelGive Foundation, spoke on 'Social Investing in Education' & 'Unlocking the Potential of Children through Quality and Inclusive Education'.
IACC CSR Conference – Partners for Change: Leveraging Leadership, Teamwork and Technology for Effective CSR
At the 4th Annual Indo American Chamber of Commerce CSR Conference, Naghma Mulla moderated a panel on 'Are For-Profit Social Enterprises ands Non-Profit NGOs implementing CSR at Opposing Ends of the Spectrum?' Co-panelists included Avijeet Kumar of Charities Aid Foundation India, Puja Marwaha of Child Relief and You (CRY), Rachita Misra of SELCO Foundation and Harsha Mukherjee of MBA-CSR, MIT Pune.