ABOUT EDELGIVE FOUNDATION
EdelGive Foundation is a grant-making organization, helping build and expand philanthropy in India by funding and supporting the growth of small to mid-sized grassroots NGOs committed to empowering vulnerable children, women, and communities. This approach has enabled the foundation to be a go-to partner of choice for Indian and foreign funders wanting to engage with the Indian development ecosystem.
Over the last 13 years, EdelGive has supported over 150 organizations across 111 districts in 14 states of India, influencing commitments of over INR 4.61 billion in philanthropy.
Theory of Change
An inclusive society is built on the foundation of educated children, empowered women, and resilient communities. Their development in turn develops stronger, sustainable, and inclusive nations. EdelGive works with organizations that focus on providing quality education, promoting the social and economic empowerment of women, and building resilient livelihoods for communities. The interventions these NGOs develop are targeted, community-driven, high impact, and sustainable, given their unique work at the grassroots level.
EdelGive functions as liaison and link between the different entities in the philanthropic ecosystem. Our unique philanthropic model places us at the center of grant-making, by providing initial grants and by managing funding from other institutional and corporate partners. Consequently today, EdelGive functions as a Philanthropic Fund Manager and Advisor between grant-makers and credible NGOs. Our grants are used towards both the financial and non-financial needs of the organizations we support. Apart from adding capacity and scale, grants are used towards building the operating capabilities of this special cohort of NGOs in areas such as Finance and Sustainability; Human Resources and Communications; Strategy and Leadership; and Processes and Technology.
Goals
Social Transformation through Systemic Change
We are committed to bring about sustainable long term change by working with the system to enable the system. Our efforts are directed towards ensuring that liberates and empowers.
Partnerships across Sectors to Multiply Outcomes
We are focused on enabling more partnerships within and between the corporate sector, the social sector, and the Government for far-reaching, sustainable impact; through collaboration, coalitions and co-creation.
Engineering Change by Developing Grassroots Leadership
For communities to grow strong and empowered, identifying and nurturing individuals with the power to lead from within, is critical. We support NGOs working to enable grassroots leadership to emerge, especially in the area of women's empowerment.
EdelGive's Philosophy is based on Four Key Pillars
Investing For Development:
EdelGive understands that social transformation needs substantial financial investment over a sustained period of time, before tangible results can be seen and measured. We support NGOs across India that are working to bring about much needed social change through education, livelihood and women's empowerment programs. We fund NGOs with a proven as well as innovative model; having the potential for exponential growth, which can be progressively scaled up.
Stakeholders:
EdelGive regards all its stakeholders – investors/funders, NGOs, employees, the government, communities and society as a whole, to being equally important. We understand that in the philanthropic ecosystem, not all of our stakeholders have equal opportunities and resources. But our objective is to adopt an approach of equity in order to bring about a more balanced distribution of resources.
Asymmetric Payoff:
We believe in maximising the good that can come about from every resource invested for social development. This has been explained aptly in the words of Rashesh Shah, Chairperson and CEO of Edelweiss, "We take the risk, and the society as a whole reaps the reward."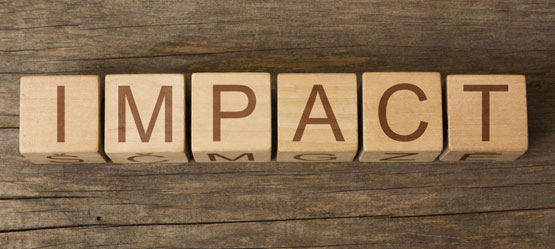 10X Impact:
We are committed to effecting social transformation rather than isolated improvement, that will be sustainable. To achieve this, we leverage our funds, our partners' funds, our capacity building efforts, and our networks and collaborations to provide NGOs with 360 degree support. EdelGive provides its partner NGOs with funding support, capacity building support, and in establishing linkages to other funding sources. EdelGive also assists funders to identify and access select NGOs that lie outside our immediate mandate.