WHO WE ARE
EdelGive Foundation is a grant-making organisation, helping build and expand philanthropy in India by funding and supporting the growth of high-calibre, small to mid-sized NGOs. EdelGive makes, receives and manages grants, to empower vulnerable children, women and communities via a zero-cost platform.
THEORY OF CHANGE
An inclusive society is built on the foundation of educated children, empowered women and resilient communities. Their development in-turn develops stronger, sustainable and inclusive nations.
EdelGive works with NGOs who focus on providing quality education, promoting social and economic empowerment of women, and building resilient livelihoods for communities. The interventions these organisations develop are targeted, community driven, high impact and sustainable, given their unique work at the grassroots level.
WHAT WE DO
Our unique philanthropic model places us at the centre of grant-making, by providing initial grants and by managing funding from other institutional and corporate partners, at zero cost. As a trusted agent of philanthropy, large funders contribute to EdelGive's cohort of high-calibre, small to mid-sized organisations working towards social change. This pool of funds is driven and managed by EdelGive at a zero management fee.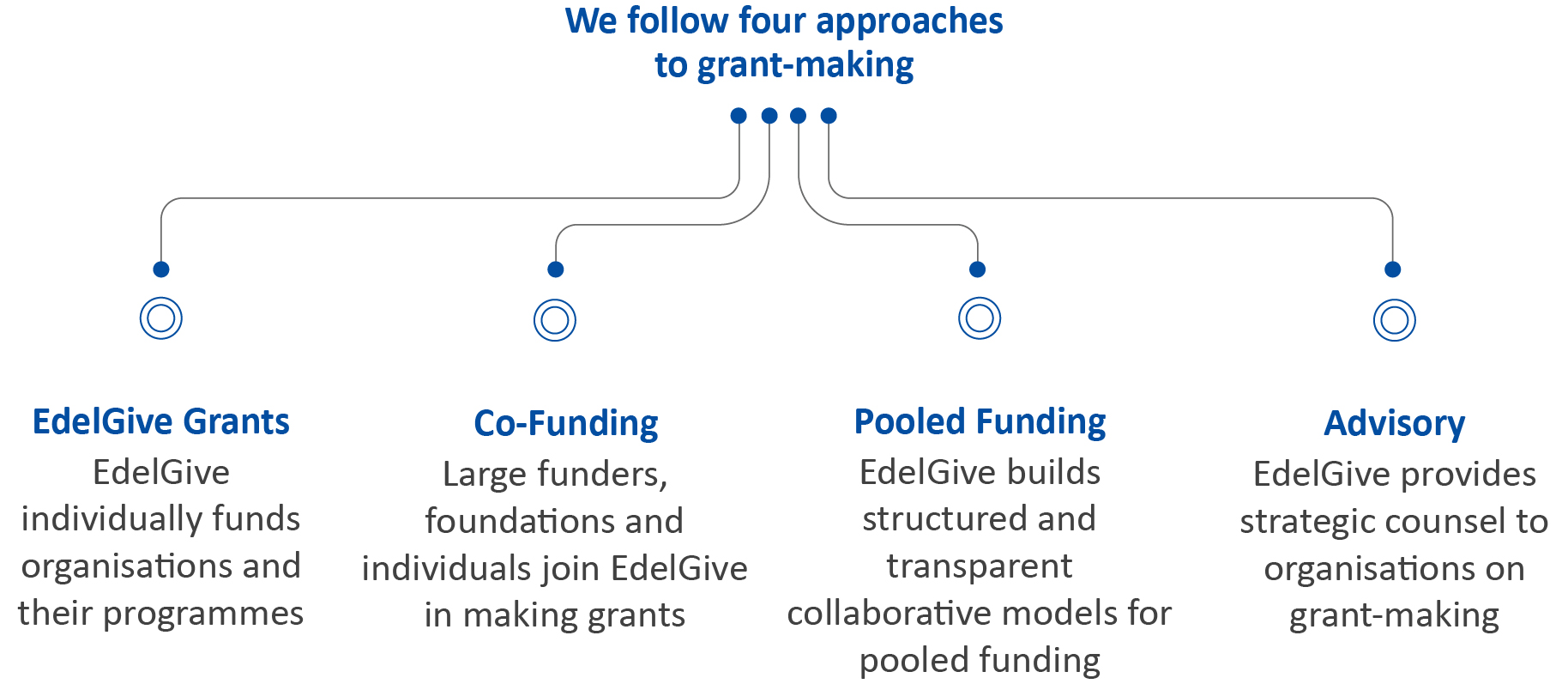 We follow a robust monitoring and evaluation system across all our grants. We are also institutionalising processes to listen to and learn from our key stakeholders – our NGO partners and their beneficiaries. This approach has increased dialogue and conversation, going beyond the initial grant utilisation to helping address the day-to-day needs of our NGO partners and their beneficiaries.
HOW WE USE OUR GRANTS
Our grants are used towards both financial and non-financial needs of the organisations we support. Apart from adding capacity and scale, grants are used to build operating capabilities in areas such as Finance and Sustainability; Human Resources and Communication; Strategy and Leadership; and Processes and Technology.